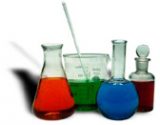 There are several fish oil supplements that are marketing themselves as being "Pharmaceutical Grade" implying that "Pharmaceutical Grade" fish oil supplements are the only fish oil supplements with a more potent fish oil and the only fish oil supplements free of mercury and other toxic substances.
This is grossly misleading and inaccurate! To date, there is NO USP, (United States Pharmacopoeia), Monograph or any OFFICIAL Monograph for Omega 3 fish oil concentrates.
The currently published USP has more than 4,000 monographs featuring the latest standards for prescription and non-prescription drug ingredients and dosage forms, dietary supplements, medical devices, and other healthcare products. The monographs include descriptions, requirements, tests, analytical procedures, and acceptance criteria. As stated before, there is NO USP Monograph or any Monograph in any national / international pharmacopeias for fish oil (Omega 3). So to "label" a brand of Omega 3 Fish oil as "Pharmaceutical Grade" is grossly misleading and inaccurate!
In order to claim that a substance is pharmaceutical grade one must first have an established pharmaceutical standard against which the substance can be measured. Since no such standards exist for Omega 3 fish oil, the use of the term "Pharmaceutical Grade" is simply a marketing gimmick.
Regarding our Omega 3 product:
Our fish oil partners are world leaders in sourcing raw material fish oils for nutritional supplement products. They have tight purchasing parameters related to pcb's and heavy metals and will not use oils for further refining if they find these types of materials in them. The strict manufacturing processes including molecular distillation ensure that these elements are not found in the finished oil. In addition, independent testing of our products insure our compliance with California Proposition 65 related to heavy metals and pcb's.
The bottom line is that we manufacture and sell quality products and continually test them to make sure they stay that way. We do NOT resort to misleading and inaccurate marketing ploys.
We let our highest quality products, our impeccable service and our competitive prices do our talking for us.
Here is what the FDA has to say about claims made for Omega-3 Fatty Acids and Coronary Heart Disease
"The scientific evidence about whether omega-3 fatty acids may reduce the risk of coronary heart disease (CHD) is suggestive, but not conclusive. Studies in the general population have looked at diets containing fish and it is not known whether diets or omega-3 fatty acids in fish may have a possible effect on a reduced risk of CHD. It is not known what effect omega-3 fatty acids may or may not have on risk of CHD in the general population."
"Consumption of omega-3 fatty acids may reduce the risk of coronary heart disease. FDA evaluated the data and determined that, although there is scientific evidence supporting the claim, the evidence is not conclusive."