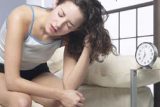 A good night's sleep can make a big difference in how you feel. Here are some suggestions to help you:
Follow a regular schedule – go to sleep and get up at the same time. Try not to nap too much during the day – you might be less sleepy at night.
Try to exercise at regular times each day.
Try to get some natura …Read More