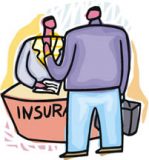 What is an Orphan Drug Designation?
An Orphan Drug Designation is a special status granted by the FDA. The intent of orphan drug designation is to encourage the research, development and approval of products that treat rare diseases. A rare disease is a disease afflicting less than 200,000 patients in the U.S.
Has Tishcon Corp. received Orphan Drug Designation for its CoQ10?
YES! Tishcon Corp., (manufacturers of Q-Gel® and ChewQ®), announced that the U.S. FDA has granted the firm Orphan Drug Designations for Coenzyme Q10 in the treatment of
1- Mitochondrial Cytopathies

2- Pediatric Congestive Heart Failure, and
3- Huntington's Disease
2010 Update:
Phase 3 Clinical Trial of CoQ10 in Mitochondrial Diseases Has Begun
A Phase 3 Clinical Trial of Coenzyme Q10 in Mitochondrial Diseases is now on-going and is being sponsored by the FDA Orphan Products Division, Tishcon Corp., and General Clinical Research Centers funded by the National Institutes of Health. There are four major participating centers:
● General Clinical Research Center, University of Florida, Gainesville, Florida
● William T. Dahms Clinical Research Unit, University Hospitals Case Medical Center, Cleveland, Ohio
● Cincinnati Children's Hospital Medical Center, Cincinnati, Ohio
● Hospital for Sick Children, University of Toronto, Toronto, Canada
This important Phase 3 Clinical Trial will help provide information to determine if Coenzyme Q10 (CoQ10) is a safe and effective treatment for children with mitochondrial diseases. The children in this study are between age 12 months to 17 years with biochemical or genetic proof of a mitochondrial disease. The Study Coordinator is located at the University of Florida, JH Miller Health Science Center in Gainesville, FL, 32610
Will this help with insurance coverage for my CoQ10?
Not necessarily. Studies (Phase I / II and III) are in various stages. Marketing Approvals (if Tishcon Corp. is successful) could still be years away. Unfortunately, these are only the initial steps needed in order for individuals to more easily obtain insurance coverage for their CoQ10 needs.